~ Starry Jasper  ~
Starry Jasper is all about protection, especially when one is traveling and even better for those who desire to astral travel. This stone connects us to the Universe and the Earth as we work on feeling secure and one within ourselves as we deal with everyday changes around us. Starry Jasper instills a feeling of completeness, wholeness, with the ever changing times we are experiencing as of late. With contrasting information that is part of life, this stone can assist in mental clarity with is right for self.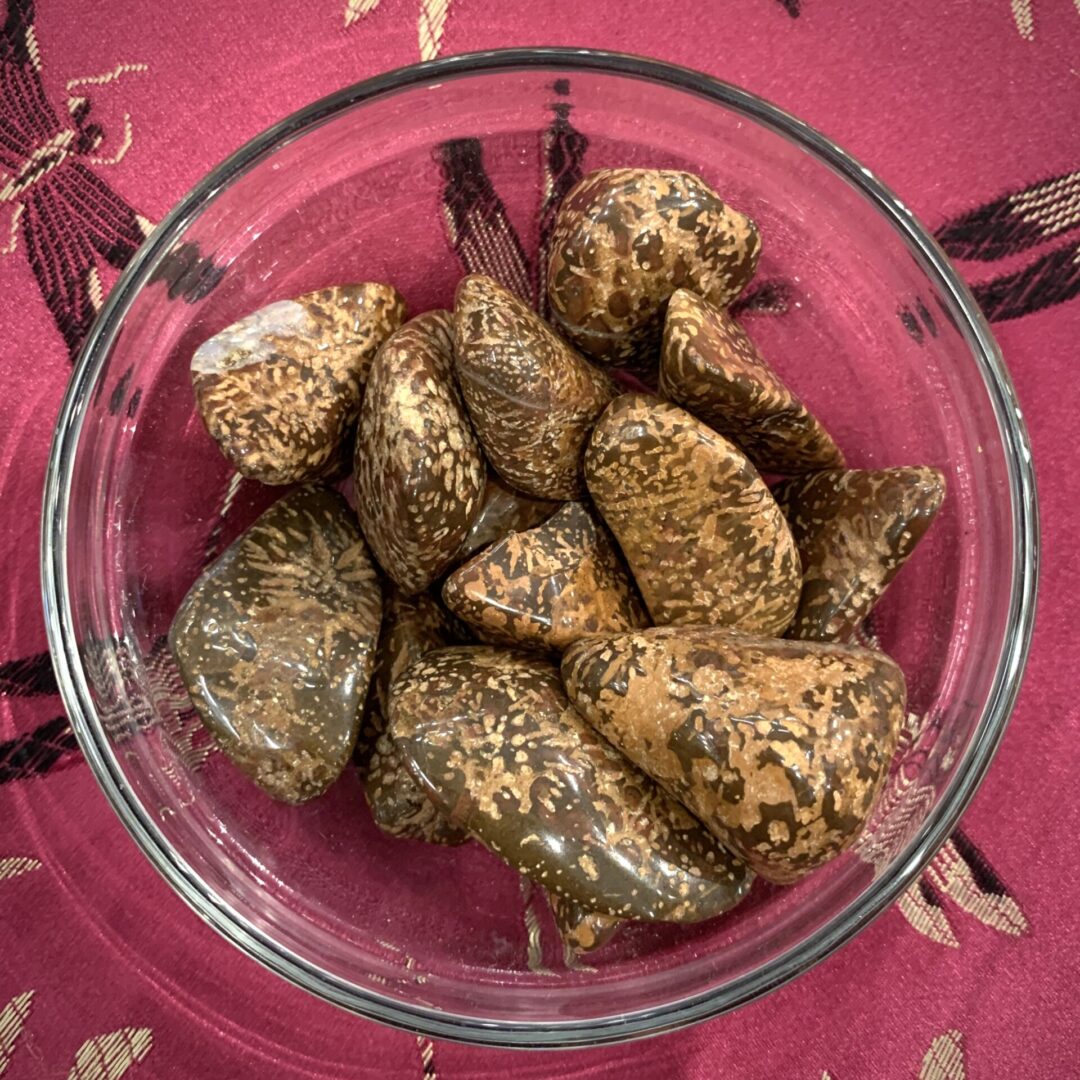 ~ Palm Wood  ~
Palm wood connects to earth and nature, stabilizes emotions and calms nerves. It encourages feelings of courage, safety, security, and well being, and decreases worry about the small stuff. Great stone for business success stone as it assist one with making the good decisions for financial gain. This stone also can help with patience and past life connections.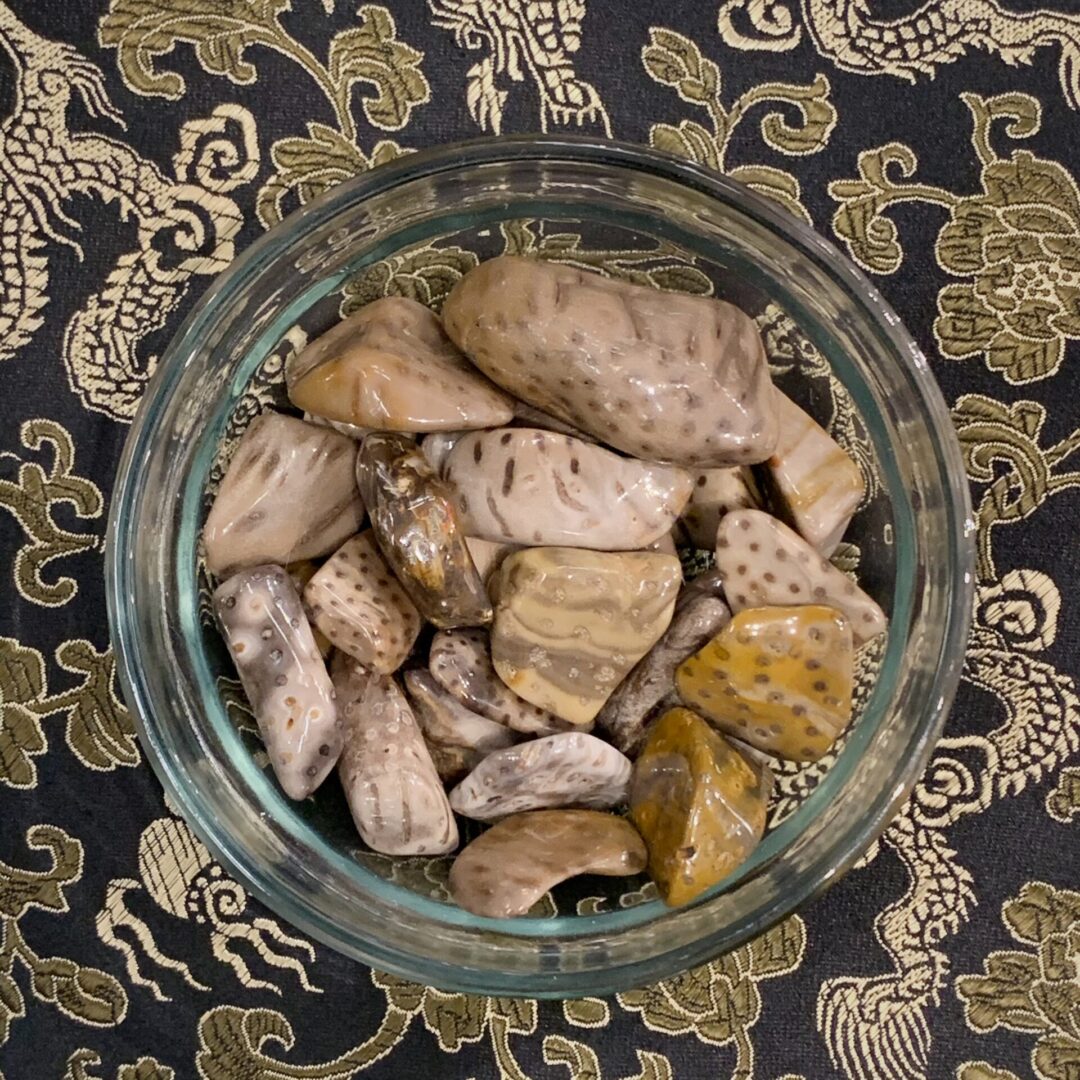 ~ Emerald Calcite  ~
Emerald Calcite is a beautiful green stone that include shades of blue-green and seafoam green. As a calcite, it is an amplifier of energy and an energy cleanser. Emerald Calcite is a deep heart chakra healing stone that cleans old, stagnant and blocked energies. By clearing old love issues and relationship patterns, Emerald Calcite can be used to project love and self respect for yourself.  A suggested phrase to use with the Emerald Calcite is "I am in love with the Universe, Myself, and Life". Emerald Calcite calms anxieties and mental fears. This is an uplifting crystal that helps one blossom.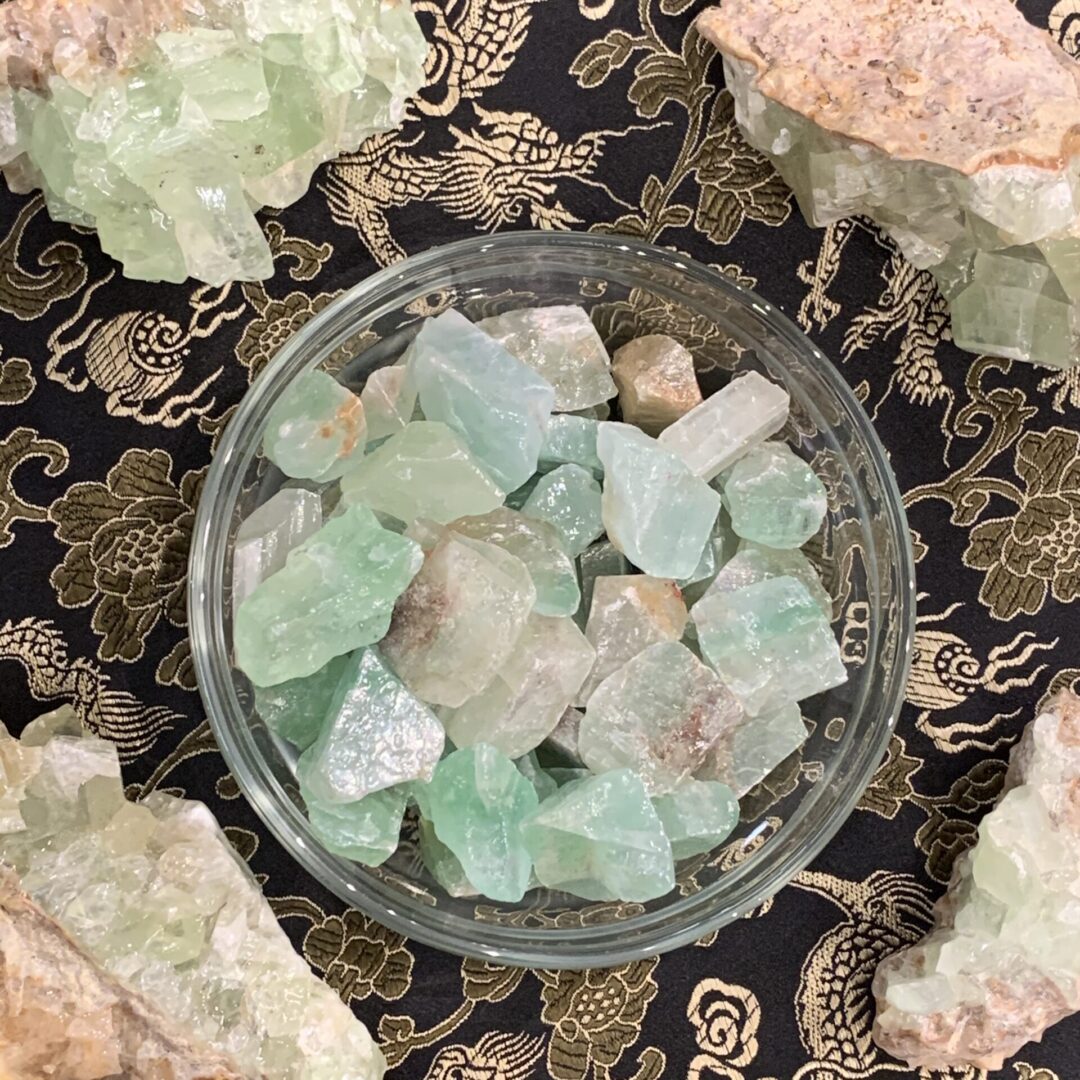 ~ Clinozoisite  ~
This stone balances and stabilizes the body's energy flow. It is an "all is well" stone that changes energy from negative to positive with an uplifting, light energy. It gives emotional clarity, support, nurturing, and can help link to higher realms and angel connection. The main chakras affected by this stone are the heart and solar plex. Clinozoisite is an emotional healer and gives comfort in times of change and stress. It helps increase vitality, helps one complete unfinished projects, and helps in the recuperation process. Its conflict healing quality can also help friendships bloom.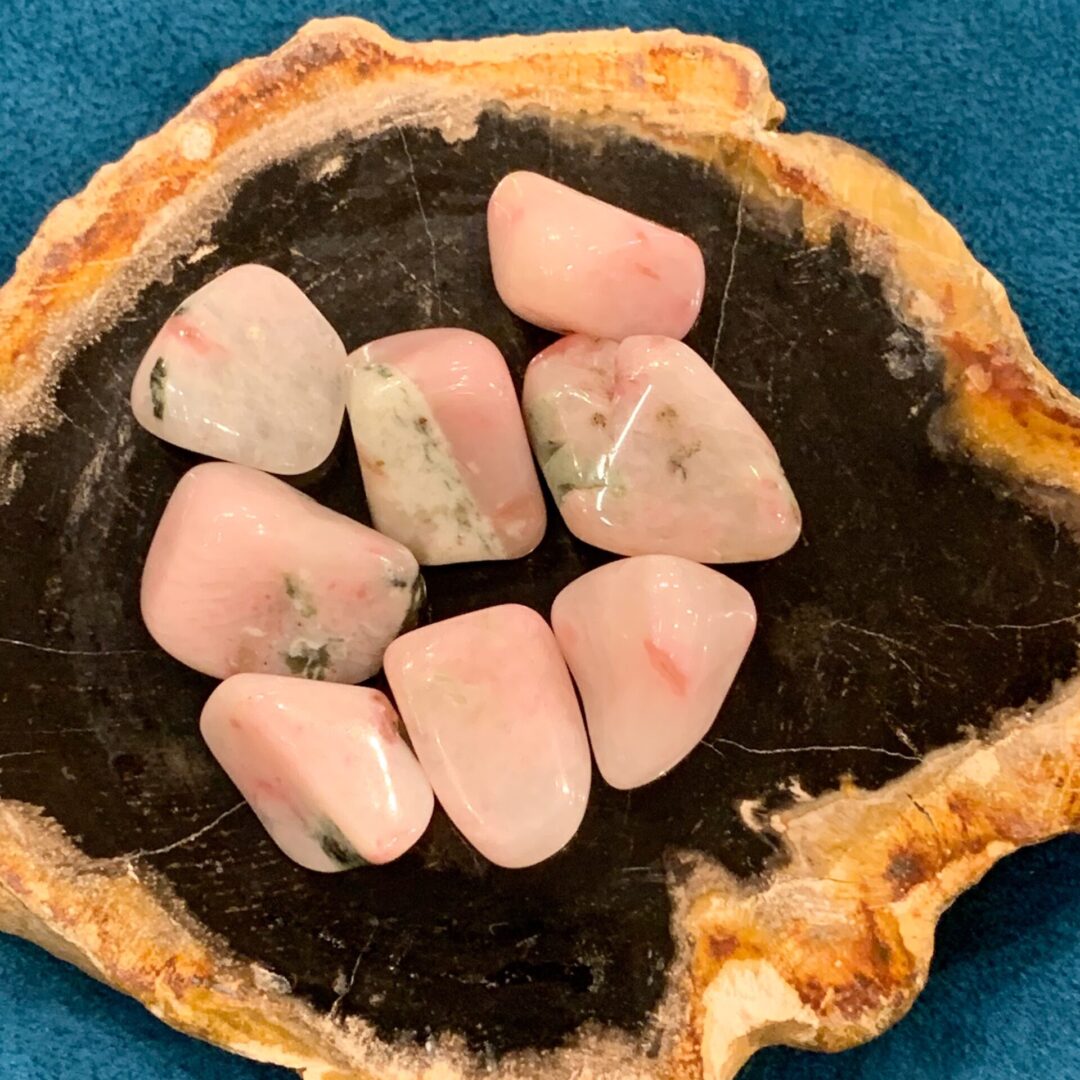 ~ Axinite ~
 This stone has a strong earth connection that increases strength and endurance; good for those who work hard, for fatigue, stress, and inactivity. Although an earth connector, it also opens one to the spiritual information from the universe with its effect on the third eye. It can help in times of change to go more with the flow. It is said to help align physical and spiritual bodies and be extremely helpful in personal growth. As a truth stone, Axinite helps reveal inner truth. It deepens intimacy at all levels and enables you to be totally open about who you are at your core being.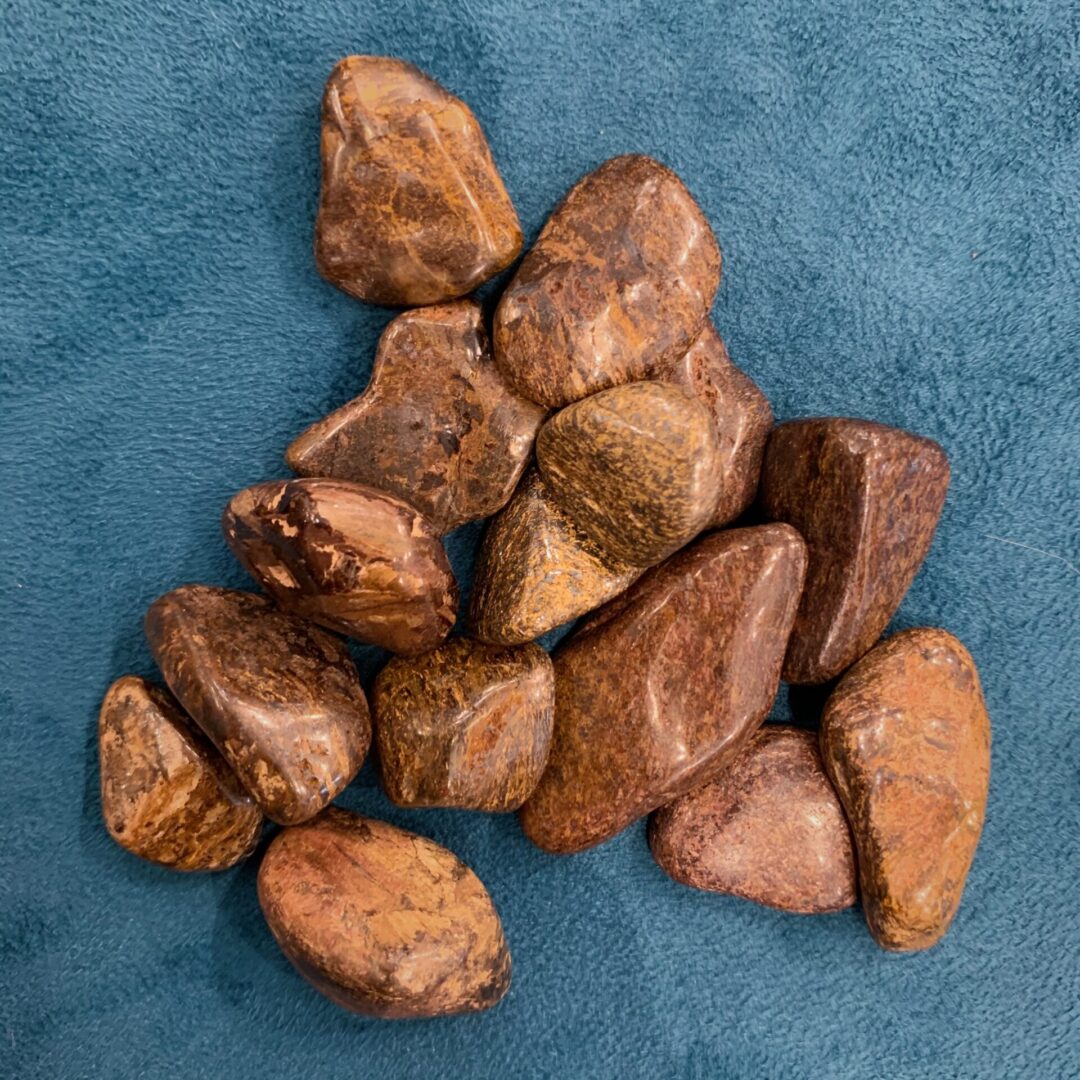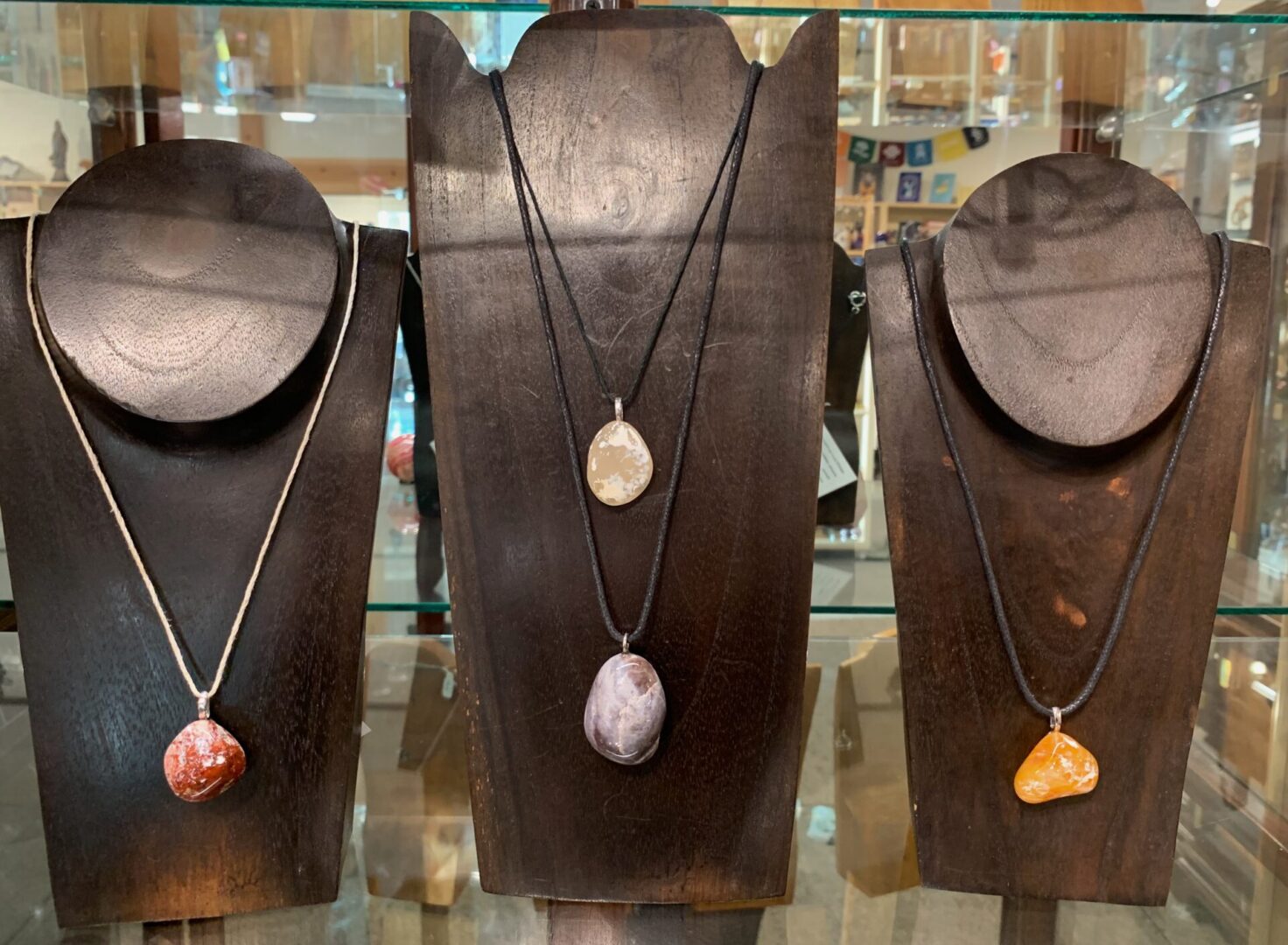 ~

Pam

~



Pam is a local Oregon coast artist that makes necklaces out of Agate and Jasper stones she finds during her walks on the Oregon beaches. Each stone in tumbled and polished, and then finished into a beautiful pendant. Every necklace is hand picked and made into a unique piece of jewelry that truly is one of a kind.